About Us
Pragmatic Test Labs is an independent software testing service provider for IT and IT enabled organizations around the globe. We have engaged with clients from USA, Canada, UK, Sri Lanka and Australia.
We are expanding our reach in the globe with value added software testing services. We focus on better customer satisfaction through customized testing services and introducing simplicity into software testing. Our global business development manager network has local presence to improve the communication with our clients. Our experience with wide range of software testing tools, technologies, processes and skilled pragmatic testers will enable us to understand your unique testing needs and provide customized, cost effective software testing solutions.
Our History
Pragmatic Test Labs was formed on the 13th of July 2010, aiming to provide the best and cost effective software testing and quality assurance solutions for software development and IT enabled organizations across the globe. We have a business development manager network closer to our target destinations.
We have certified ISTQB, ISEB and CSTE testers with hands on experience in wide range of software testing projects. We partner with software testing service providers, testing experts and tools providers to provide best solutions for our customers. We have built a close relationship with community and various IT institutes to meet increasing demand of our clients.
We are dedicated to introduce Innovations and Simplicity into Software Testing.
 Company Culture
We believe in potentials in each and every tester in our organization and encourage and help them to develop and maximize their potentials. The newcomers are groomed with customized training programs and they are given sufficient time to do research and become Pragmatic Testers.
Our organization structure helps everybody to share the ideas encourage creativity. The individuals are recognized and rewarded for their contributions in achieving desired project goals.
We have flexible working hours and even working from home model to utilize the time effectively for senior testers. Our customers are greatly benefited with this model as testers can attend the immediate work quickly. We perceive that "in 21st century the people should communicate than commute".
The testers are encouraged to sit for certification programs like ISTQB, ISEB and CSTE. PTL will reimburse the exam fees once they pass the exam. Discussion groups are created to help testers to achieve their best in exams.
All testers have access to the senior management and share their views and improve the company culture.
We are looking for getting all employees' responsibility towards the society and have a plan to organize various community activities. The employees will be given paid leaves to participate on community work without affecting the projects.
Our testers will get opportunity to work for different types of organizations, teams, cultures, tools and processes from different parts of the world and will get quality work experience within shorter time period.
Vision
To become a world class software testing company by 2020
Mission
Pragmatic Test Labs groom competent software testers align with the needs from the industry to provide effective and cost effective software testing services while reducing the total cost associated with the software delivery process.
Core Values
Leadership :  We have courage to build a better future for those who engage with us.
Passion : We are committed in heart and mind for the software quality.
Profitability : We look at profits as a means to develop Pragmatic Testers and the community as well.
People  :  Our team makes all this possible. Personal and professional development of our Pragmatic testers is important to us.
Quality : What we do, we always try to exceed the expectations of our customers.
Partners
Pragmatic Test Labs partner with other service providers to provide better services to the clients.

Dr Travis Perera
Senior Management Consultant at Postgraduate Institute of Management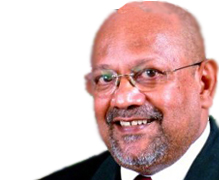 Dr.Travis is the leading authority on Entrepreneurship, Operations Management and Measurement in Management in Sri Lanka. He is also a renowned senior lecturer, consultant and an acclaimed author in many countries. He has a profound wealth of knowledge on many areas and is gifted with a unique style of lecturing and mentoring that has mesmerized many during the past decades. Many professionals have been groomed and enriched by Dr.Travis, who aided them in building their professional lives. He is a remarkable individual with an astonishing sense of compassion and courteous qualities. He has produced many wonderful professionals to the world by being a great mentor, a friend and a father figure.
Leadership team
Janesh is the founder of Pragmatic Test Labs. He has a passion for software quality and building world class software testing community. He still involves in hands on software testing, test automation training while providing leadership for Pragmatic Testers. He sets strategies for Pragmatic Test Labs to become a world class software testing company by 2020.

He has tested software, developed for a wide range of companies around the globe. Celigo USA,Vodafone UK, Orange France, TIS Japan, Sri Lankan Airlines, Compare networks US, MediaWiki US, Telcel Mexico, DST Brunei, Hutch Sri Lanka, Mobile One Singapore, Converga Australia are few of them.

Janesh is a Certified Software Test Engineer (CSTE) from QAI- USA, MBA (UOJ) and holds a BE(Distinction) from NIT, Surat, India. He has over 16 years of hands on experience in the software industry.

Janesh Kodikara

Founder of Pragmatic Test Labs

Ruwan is a well-experience IT professional having 17+ years of professional experience in management, software development & processes, IT security, finance and business strategy.




Ruwan's unique stand would be heading and directing of IT development and processes to assure quality deliverables. He is having both local and overseas experiences handling many projects and different teams in multi-culture companies.




Ruwan is also well-qualified professional having his BSc degree in Compuer Science & Engineering and his Master degree in Business Administration. He is rewarded with distinct professional qualifications such as PMP( Project Management Professional), CISA (Certificated Information Security Auditor), CSM( Certified Scrum Master), CBA(Certified Business Accountant). The blend of his vast experiences and professional qualifications brings an unique stand in the IT sector as a successful project implementer and a strategic leader.

Ruwan Gunawardana

Director - Software Development & Process
Testimonials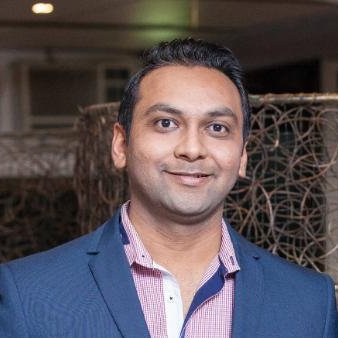 Anit Patel
Project Manager, 1-Stop Connections
Training of

JMeter

Performance Testing and Selenium with Pragmatic Test Labs has been one of the very good learning experiences I had so far. Janesh and his team holds very good knowledge of JMeter and also his training was structured very well which helped me not only understand all the important concepts of JMeter but also helped me with my project needs along with the training. This has made my training worthwhile. I completely recommend the training if you are looking for Performance Testing Skills upgrade!.

Naoko Komura
VP of Strategic Partnerships for Japan at Vidora
As a senior QA engineer Janesh supported QA planning and daily test executions for the Wikipedia Usability Initiative. Janesh also helped us to conceptualize QA automation shared by remote teams. Janesh especially excelled in establishing a shared master QA document which helped the cross-functional team to be on the same page. Janesh is reliable and easy to work with. I highly recommend Janesh.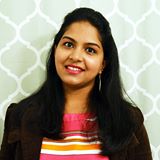 Sneha Motadoo
QA Lead, SparkWeave LLC
My learning experience with Janesh has been very fruitful. His training focuses on individual needs which make it all the more beneficial. He is diligent in terms of making sure that his student understands every concept taught very clearly. A sure shot recommendation!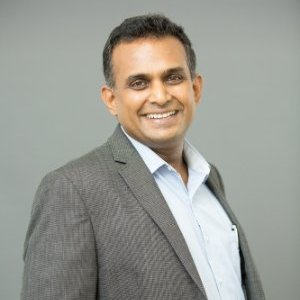 Gaya Dahanayake
General Manager / Vice President - Development at Axienta
We used the services of Pragmatic Test Labs to kick start our QA automation process at Axienta. Janesh worked with my team to create a custom program and helped us with coding and training to get my team up to speed with automation. I am happy with Janesh and his team's technical knowledge, ownership, helpfulness and execution. I would acquire their service again and recommend anyone.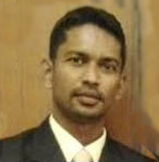 Gayan Dunuwila
Senior QA Engineer at Unicorn Solutions (Pvt.) Ltd
Janesh has excellent knowledge and experience in software test automation. We were particularly impressed by Janesh's teaching ability and any one could grab knowledge from him. His vast knowledge was very helpful for us in building our own automation framework for our products. Janesh would be an asset to our QA Automation testing society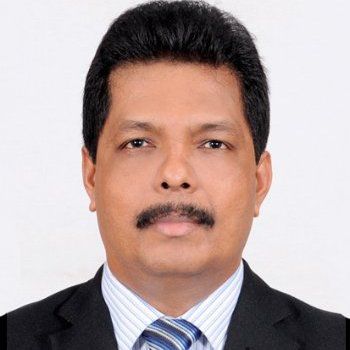 Rohan Manamudali
CEO Science Land Software (Pvt) Ltd
"When I was trying to find a "reliable" Software testing company for our new software development project, one of my friend recommended  Janesh's company; Pragmatic Test Labs. They promptly responded to our requirement at the outset and allocated the required resources and commenced the work with a very short notice.
Our Software Development team really impressed by the quality of services received from PTL. They were professional and courteous in dealings, charged reasonable prices, consider minor details, suggest key enhancement to the project. Janesh always monitor the progress and directing the team while personally doing the testing; and right on schedule, and delivered items well on time."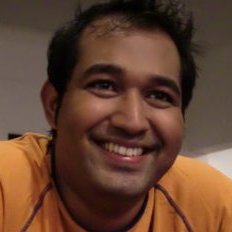 Yohan Wijesiriwardane
Chief Operation Officer, cba Solutions (Pvt) Ltd
"When our own skills in Software Testing was not enough to get where we wanted, even with the limited time we looked  for a professional company in the testing industry; then we found Pragmatic Test Labs. After quick discussions with Janesh they took care of the rest by deploying two professional testers in our office. The knowledge and their software testing expertise and cost-effective engagement models were reliable and commendable. We were highly impressed by their "follow up and monitoring" process of the test cases and bug tracking which was personally involved by Janesh, other than their descent customer service and efficient coordination in work."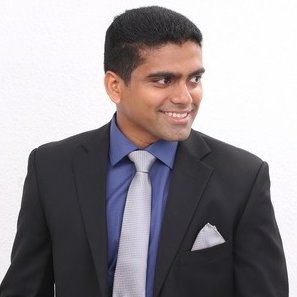 Tharshan Sreetharan
Visionary Entrepreneur | Seasoned IT & Business Executive Leader | PMP ®, CBAP ®, CSM ®,CSPO, ITIL ®, MBA, B.Sc.IT
We hired Janesh to provide our Software QA Engineers training on JMeter, Janesh was able to equip and mentor our SQA team with the required technical skills to execute automated SQA testing as required by the project. Janesh showed professionalism by continuing to keep in touch with the team and management even after completion of his training.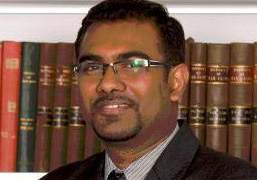 Nishan Mendis
Director at PwC
"We have been outsourcing Software Testing Services from Pragmatic Test Labs on several application development projects. They were always readily available to respond and commence the work with a short notice. We have already completed 3+ projects with PTL and are delighted with their services. There are another 2 more projects have been scheduled already. They have shown enormous skill and vast domain knowledge and their software testing expertise is reliable and trustworthy; we were highly impressed with the rate and capacity of bug detection. Throughout the project duration Janesh used to personally monitor the designing of test cases and bug reporting, and he was readily available to discuss with any matter related to the project."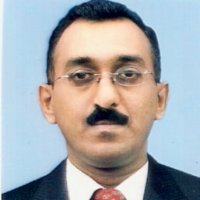 Vipul Perera
General Manager ,Media Defined (Pvt) Ltd
"I have an impressive experience in outsourcing services from Pragmatic Test Labs. When I needed to find a team to do a Cross Browser testing for our web based application we found PTL. Testing has to be done in several different browsers (including different versions as well) which means involvement of considerable number of  testers. Our challenge was to find a team with required skills in testing and commenced the testing with no time. Time was a crucial factor. With the requirement of customer this has to be done perfectly. When I spoke to Janesh he took the challenge and commenced the testing with a quick notice. Their services were technically reliable and flexible. My team didn't have to leave the office; it barely had an impact on workload. We appreciate their service and doing business has never been so efficient and so pleasant. I wish them all success in their future endeavors."